2009
La Traviata
Guiseppe Verdi
2010
La Bohème
Giacomo Puccini
2011
Carmen
Georges Bizet
2012
Madame Butterfly
Giacomo Puccini
2013
L'elisir d'amore
Gaetano Donizetti
La Traviata
and a big Jubilee concert
2014
The Barber of Seville
Giacomo Rossini
2015
Tosca
Giacomo Puccini
2016
Rigoletto
Guiseppe Verdi
2017
Il Tabarro and Pagliacci
Giacomo Puccini and Ruggerio Leoncavallo
2018
A grand opera concert to celebrate Drakamöllan 20 years
2019
Opera Festival becomes a Culture Festival
La Traviata first complete opera at Drakamöllan 2009
In the summer of 2009 we invited to Opera on the Hillside for the third year in a row and now for the first time with a complete opera, Giuseppe Verdi's beloved classic La Traviata.
Guido Paevatalu along with six soloists, all from The Royal Danish Opera, treated us to a magical performance together with a trio of piano under the direction of Torben Pedersen.
The Swedish feature was the choir, Hässleholms Kyrkas Vocalensemble under direction of Birgitta Roslund. A success according to both reviewers and audiences.
La Bohème at Drakamöllan 2010
Already a good tradition – Ystads Allehanda's reviewer Fredrik Fischer wrote. Eight soloists with the Copenhagen Opera as a common denominator, a piano quartet and Hässleholms Church Vocal Ensemble created the summer's major opera festival when more than 1,250 people in two days, despite the most merciless sunshine, were moved to an ice-cold winter in Paris and intensively lived in this emotional opera.
We will never forget Anne Margrethe Dahl's portrait of Mimi as an unhappy dying but happy woman who found love when she had lost hope of it.
When the last tunes subsides, everyone began to dream about next year.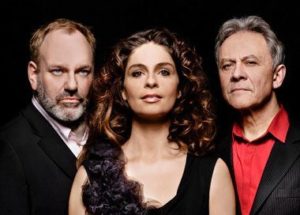 Carmen, sunshine and Champagne at Drakamöllan 2011
Brilliant song
In Guido Paevatalus's interpretation of Carmen, the story was placed on the revolutionary Cuba. It became apparent already in the flamenco-influenced Overture, written by our standing conductor Torben Petersen.
The praises of the songs were many. Regarding Andrea Pellegrinis Carmen one of the reviewers wrote that Andrea gave a convincing interpretation of how Carmen sees love. For all of us in the audience she was Carmen through her entire radiance. Also Niels Jörgen Riis, who for the first time did the role of Don José, received brilliant reviews, especially for his flower aria.
For the vocal highlights of the performance Anne Margrethe Dahl, in the role of Michaëla, made a final attempt to get Don José back in the final act. We will long remember her blue rubber boots!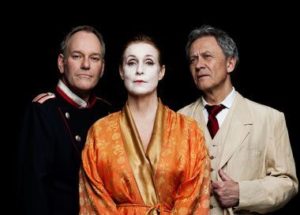 Butterfly's languishing notes floated over
Drakamöllans hillside in the summer of 2012
After five years of radiant sunshine, the weather gods had different ideas in the summer of 2012. Despite dark clouds, the hillsides were filled of more than 1,200 opera lovers for two days. The crowd experienced a magical Butterfly. Anne Margrethe Dahl was outstanding. With her empathy and her amazing voice, she created a magical world were the rain could not penetrate.
Through the brilliant directions and the manner in which the opera was organized into chamber format by Guido Paevatalu, Butterfly's central role was densified. Niels Jörgen Riis, like Pinkerton, was an equal partner to Anne Margrethe in sweet duets. Guido Paevatalu, with his warm powerful baritone, made a nuanced portrait of Sharpless, the American Consul.

The pianist and conductor Sven Skipper succeeded in advancing the special character of the music together with a clarinetist and three string musicians on violin, cello and contrabass. This according to the review in Ystads Allehanda.
2013 we were invited to three days on the hillside with La Traviata, the Love Drink and a big Jubilee concert
La Traviata
The 2013 Opera Festival began with La Traviata, Verdi's most beloved opera in a new and different version. Violetta, sung by Anne Margrete Dahl, appeared in Norwegian attire and Germont, Alfredo's father, was a strict representative of the inner mission.
The same performance was played later this summer at Åmot Operagård in Norway.
Love Potion
For the first time, the audience was invited to a comic opera. It was a "locally-produced" performance that took place in the General Store in Vitaby, complemented with a moped workshop. We were also offered a special Love potion, created by Drakamöllan together with Kivik's Cider. The Danish vocal team from gudiOpera made the performance to a long party.
The Great Anniversary Concert
During a long and exciting afternoon, almost 1 000 visitors enjoyed a musical menu containing everything from songs by Olle Adolphson and Lille Bror Söderlund, performed by Hässleholms Church's Vocal Ensemble, to pearls from the opera world and the best of Evert Taube's treasured song legacy. Sven-Bertil Taube, who returned to Drakamöllan after more than 50 years, gave the audience his all and then some. The opera trio Divine with its three sopranoes Carolina Gentele, Gabriella Lambert-Olsson and Jacqueline Miura treated us to a wholehearted experience. The concert ended with Calle Schewens Vals (Calle Schewens waltz), where the audience got the chance to sing along with all of the 60 participating artists and musicians. An unforgettable afternoon!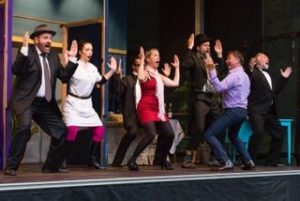 2014 The barber in Seville and a concert with
Huaröd's Chamber Orchestra
In 2014, Drakamöllan Operafestival invited us to two exciting days, the Barber of Seville, one of the world's most beloved and played operas and a big concert in collaboration with Huaröd's Chamber Orchestra under the direction of Mats Rondin.
On Drakamöllans hillside, the story of the Barber of Seville had been placed in our time, and "road model" was Ole Henriksen, a Dane who, with his Hollywood beauty salon, created a brand known worldwide. Because it is in a beauty salons, where people are styled and stars are created using magic creams, as we find today's "barber". It became a fast-paced performance filled with Rossini's unseen mind for musical humor.
Soloists were Signe Asmussen, Jasia Julia Nielsen, Niels Jörgen Riis, Guido Paevatalu, Anders Jakobsson, Christian Christiansen and Teit Kanstrup.
This review we received as a thank you from one of the guests, a former music reviewer in one of our leading newspapers; "It is testimony to artistry and the desire of the heart to spread such joy as your opera society with Rossini's likely assistance could convey to the increasingly rain wet crowd during the Midsummer night. Such a Figaro as the one we encountered, I have never met during my long life and many Barber performances. "
The Operafestival ended with an exciting concert where the Huaröd's Chamber Orchestra filled the stage under the direction of Mats Rondin, with Cecilia Lindwall as a special guest.
Huaröd's Chamber Orchestra, soloists and musicians from guidOpera and Drakamöllan Opera choir invited to an extensive cross between classical opera, instrumental music and choir singing in a broad and mixed program of Nordic art. The audience could enjoy everything from classical pearls of our main Nordic composers; Carl Nielsen, Hugo Alfvén, Edvard Grieg, Elfrida Andrée and Jean Sibelius to Evert Taube.
Tosca 2015 – A successful debutant hat trick by Puccini
That is how Ystad's Allehanda and Kristianstadsbladet described the 2015 summer opera at Drakamöllan. The performance offered many debutants; Signe Asmussen in the role of Tosca, Guido Paevatalu in the role of Scarpia, Frederik Paevatalu Rolin, doubled in the roles of Angelotti and a prisoner and Petter Moen in the role of Spoletta.
The performance spell bound the audience in a weather that alternately offered a warming sun and sometimes a little darker clouds. There was standing and long ovations when Tosca left the stage after the last chord.
And as a powerful element of the performance, Drakamöllans Operakör, 40 members from Hässleholms Kyrkas Vocalensemble, led by Birgitta Roslund.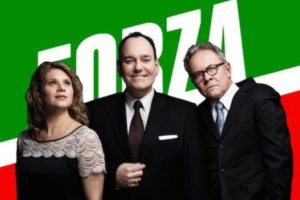 Rigoletto the opera of 2016
For the first time, Drakamöllan Opera Prima donna appeared on the first pages of Ystads Allehanda and Kristianstadsbladet. It was a brilliant debut of Vibeke Kristensen in the role of Gilda.
The guidOpera staging of "Rigoletto" the scene was today's Italy, a time of vanity and superficial as in the 16th century, where the opera unfolds. We experienced the first love's uncompromising passion for corruption and betrayal. All embraced by Verdis powerful and enchanting music.
Drakamöllan opera festival 2017 –
two operas Il Tabarro and Pagliacci
2017 our Opera Festival orrered for the first time two entire operas in one day, Giacomo Puccini's "Il tabarro" and Pagliacci by Ruggero Leoncavallo.
Dramatically, the two stories had a lot in common: a love drama between three people that ends in evil sudden death
Both performances are created in the same style; Verisme, which made its entry into the opera world late in the 19th century. Normally, the Il Tabarro is included as part of Il Trittico – a trilogy of three independent one act operas of Puccini. When we chose to let Il Tabarro and Pagliacci form its own drama it was due to the amazing music that leaves no one untouched, and they both, each in their own way, reflect a genuine and timeless love triangle.
Artistic leader as always Guido Paevatalu. conductor; Leif Greibe.
As soloists in Il tabarro appeared Signe Asmussen, Niels Jorgen Riis, Guido Paevatalu, Jan Lund and Anders Jakobsson and in Pagliacci Camilla Illegård, Niels Jorgen Riis, Guido Paevatalu, Jan Lund and Teit Kanstrup. Hässleholm's Church Vocal Ensemble also participated, Drakamöllan's own opera choir.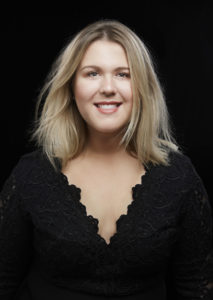 2018 A close to an four hour grand concert and
tribute to Drakamöllan how celebrates 20 years
With more than 50 participators, 2018 became a powerful musical celebration with both old familiar and new exciting. Initially, the crowd got to relive many of the pearls we've enjoyed in the Opera hillside over the years. A total of 19 arias from 9 different operas. Guido Paevatalu, our head of opera, guided the audience through the program, which included many of the vocalists and musicians who has participated over the years as well as our own opera choir Hässleholm's Vocal Ensemble.
A tribute to Taube
On the most beautiful of summer days, a tribute to Evert Taube became an element that went straight to the soul of the audience. Our soloists themselves had chosen a song from Evert's grand repertoire.
"Locally produced" musically when we celebrated Birgit Nilsson
The La Nilsson of the future, Christina Nilsson celebrated Birgit Nilsson in the third act of the concert, who would have celebrated her 100th birthday in 2018. For the first time since her big breakthrough Christina appeared on a stage at home. Christina captivates the audience through her magical voice and her radiance. Also participating, in the closing section, Gitta-Maria Sjöberg, chairman of Birgit Nilsson's Vänförening. The breathtaking end of the Guest's Entrance from Tannhäuser by Richard Wagner with all soloists, our opera choir Hässleholm's Vocal Ensemble and our enhanced ensemble for the day became an unforgettable opera from Drakamöllan.
Soprano: Signe Asmussen; Soprano: Vibeke Kristensen; Soprano: Camilla Illeborg; Mezzo: Josefine Andersson; Soprano: Gitta-Marie Sjöberg; Tenor: Niels-Jørgen Riis; Bas: Christian Christiansen; Baryton: Guido Paevatalu. Leif Greibe (conductor); Anton Lasine (violin); Nanna Hartmann Rasmussen (bratsch); Kim Bak Dinitzen (cello); Henrik Simon Simonsen (double bass); Dominika Piwkowska (horn); Tore O. Poulsen (Clarinet). Hässleholm Church Vocal Ensemble (choir leader: Birgitta Roslund).
Artistic leader: Guido Paevatalu. Producer: Ingalill Thorsell.
2019 Exciting new venture when our Opera Festival
becomes a Culture Festival
In collaboration with Litteraturkanalen, a website and TV channel, Drakamöllan invites you to a rich cultural festival with everything from opera to meetings with exciting profiles in art, literature, politics and science. The days start with a dialogue from the stage. After a one hour break, it is time for opera.
Midsommardagen we get celebrated visits from our neighboring countries
The author couple Linn Ullmann and Niels Fredrik Dahl from Norway, Denmark's former foreign minister and chairman of the UN's 70 General Assembly Mogens Lykketoft, the journalist and China expert Mette Holm and the artist Staffan Nihlén are among the premier guests. Mikael Olsson Al Safandi, well-known journalist with a past in SVT and SR moderates the talks.
Exciting Skåne profiles during the festival's second day
"Annandagmidsommar" is the actor and journalist Rasmus Troedsson who is the moderator. Among the guests are Fredrik Boklund and Martin Persson, who, based in Lund, put Swedish music on the world map, China Åhlander filmmaker known for her Guldbagge for Eat Sleep Die and now currently working on a new film, Lund professor Håkan Wallander and author Jan Sigurd who is currently working on a new book about Fritiof Nilsson.
"Opera Box" and possibility of continued calls during the intermission
It will be a long day so an "opera Box" with a saturating wild boar burger and an exciting salad followed by coffee and cake will taste good. The vegetarian option is a spicy beetroot burger. In order for the conversations from the stage to continue during the break, we will create special "theme tables".
The Marriage of Figaro – this year's opera on the hillside
Finally, it is time for a Midsummer wedding in Drakamöllan's slopes when Susanna gets her Figaro in Mozart's great classic The Marriage of Figaro. Guido Paevatalu makes sure that it becomes a set of fantastic singers and musicians as always. Conductor Leif Greibe. Everything takes place in a seaside hotel, suitable as we are so close to the sea. Less than three hours the performance lasts with a shorter break.
Cast; Figaro: Joel Kyhle, Susanna: Vibeke Kristensen, Count: Jakob Vad, Countess Signe Manuitt Asmussen, Cherubino: Josefine Andersson, Marzellina: Ulla Kudsk, Bartolo: Guido Paevatalu, Basilio and Don Curizio: Niels Jörgen Riis, Barbarina: Julie Me-Ra , the gardener: Hans Lawaetz.
Tickets and some practical information
The cultural festival takes place outdoors on our opera hillside. The crowd is sitting on the slopes and you are welcome to bring your own chair.
The cultural festival is carried out in collaboration with the Litteraturkanalen, Musik i Syd and guidOpera.