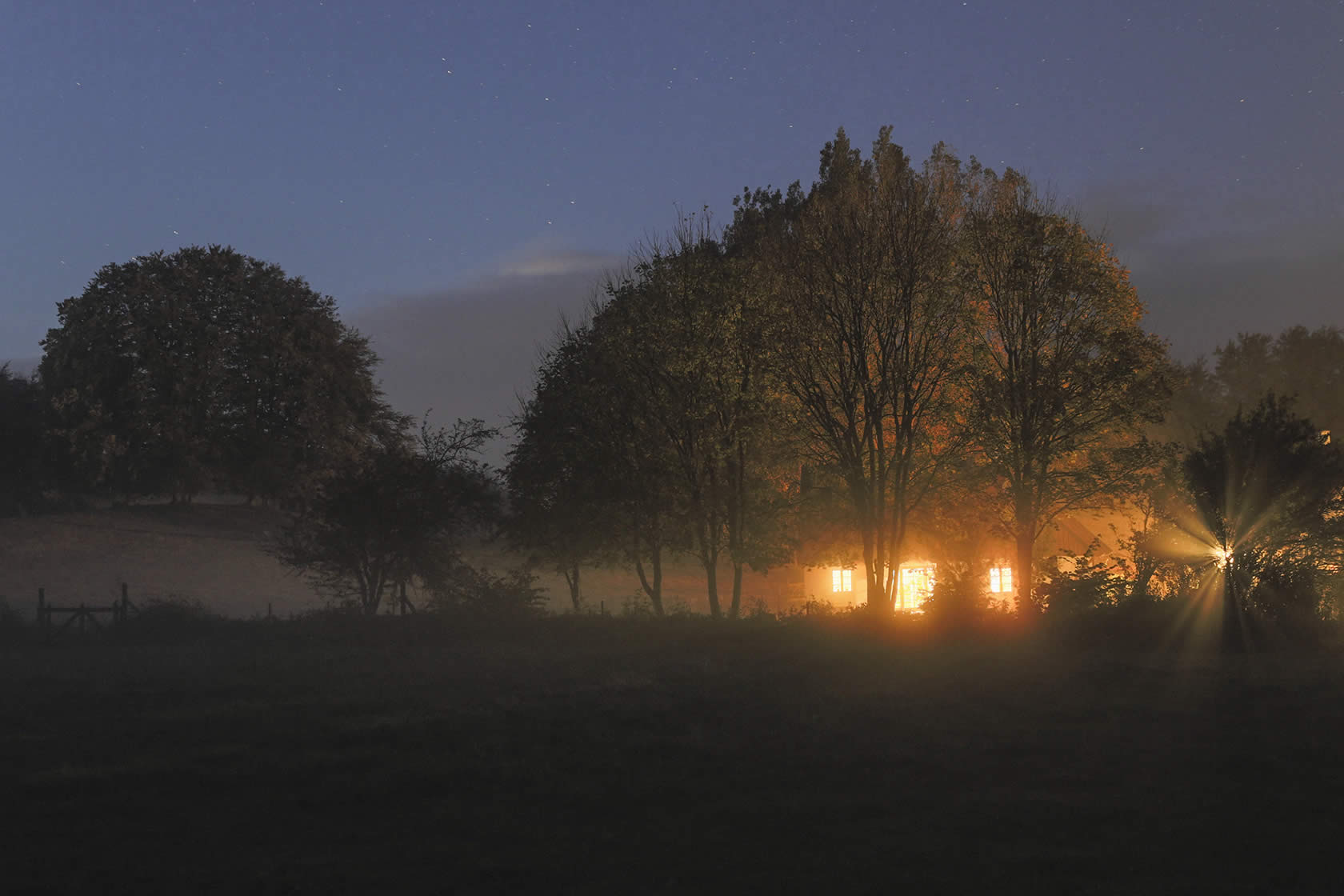 Today's society is a flurry of communication, constant noise and accessibility requirements. To contrast with this, we need environments that allow for deeper reflection and new meetings.
This initiative aims to create a welcoming meeting place and working retreat for researchers and scientists from all disciplines, as well as artists, writers and others requiring reflective space. By bringing together those active in the Nordic countries, our aim is to strengthen historical ties and establish new contacts.
Once this initiative is fully operational, guest residents will stay for one to three weeks for up to three periods annually. This project is supported by the non-profit association, Drakamöllans Vänner för Kultur och Vetenskap.
Source of creative power
Drakamöllan offers the ideal setting for anyone who needs to focus on an important project, break new ground, complete a task or generally be productive in an environment that promotes creative thinking and reflection. Here you will feel culture in the walls and energy in the ambience. The rolling moors of Österlen interspersed with beech forests, the atmospheric light of the Baltic coast with its endless sandy beaches – it's a magical natural experience inviting inspiration and recovery.
Seclusion with community
The manor house offers comfortable accommodation for eight to ten people, with a designated space for working undisturbed. But when you need a break, the common areas are ideal for social interaction in large or small groups.
An important part of your stay will be meals together. Every day, breakfast, lunch and dinner is on offer. In particular, evening meals are intended as a time for getting together, a time for everyone to enjoy an exciting dining experience based on local produce prepared with love and care. At the table discussions flow – no subject is too big or too small to engage in. This sparks a cross-fertilization of ideas and knowledge that can lead to exciting networks and build bridges across national, professional and disciplinary boundaries.
Eligibility
Once the initiative has been fully implemented, there will be three avenues for eligibility:
via scholarships provided by the non-profit association Drakamöllans Vänner för Kultur och Vetenskap
via personal financing
via scholarships sought from external funds, foundations and similar institutions
Selection for each scholarship stay will prioritize an even distribution of men and women, different disciplines, nationalities and ages. Preference is given to those who intend to participate for at least five consecutive days.
In addition to a short CV, applications must contain a description of the purpose of your stay. Information about application deadlines will be announced on this website on a regular basis. For more information on how to apply, please email forum@drakamollan.com