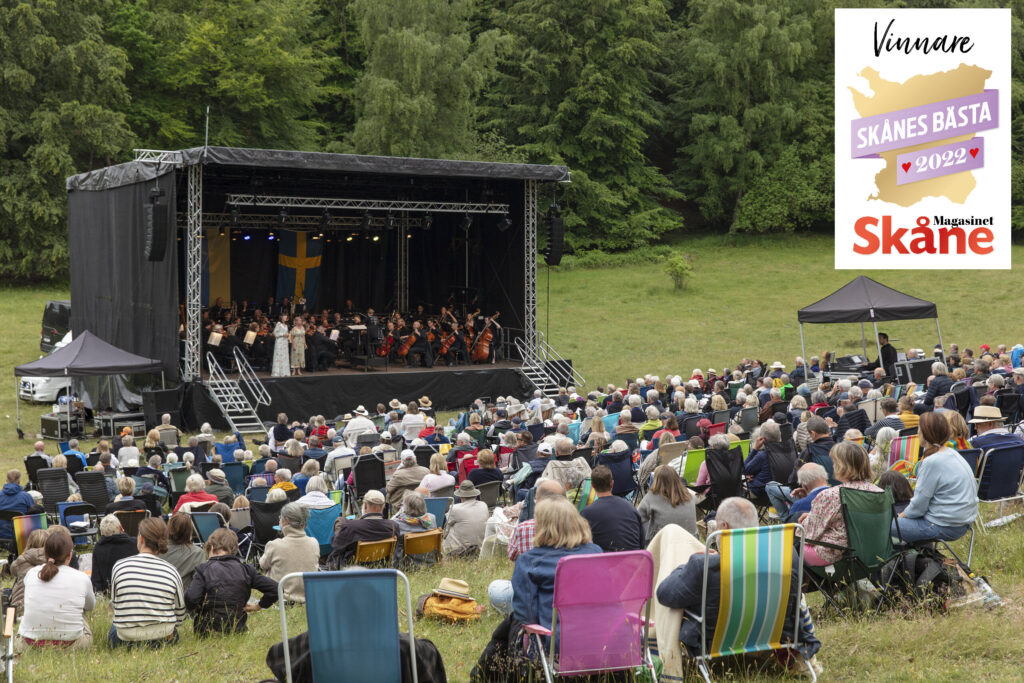 DRAKAMÖLLAN CELEBRATES 25 YEARS WITH OPERA AND OPERETTA ON June 16 at 19.00 – 22.00
For the second year, the opera hill is filled with powerful tones from the Malmö Opera Orchestra, which offers a colorful concert with an exciting mix of young and established soloists. A popular and festive program with lots of "opera and operetta treats".
Among the participants Frederik Paevatalu Rolin, Julia MeeRa, Josefine Andersson. Niels Jörgen Riis, Guido Paevatalu.
MADAMA BUTTERFLY – SATURDAY JUNE 17 AT 15.00
The undulating landscape of Drakamöllan is the perfect setting for Puccini's love drama that never leaves a dry eye. Come and experience opera so close that it feels like you are on stage. Our Butterfly is the Danish soprano Julia MeeRa, who in her entire form embodies Cio-cio-san.
During the break on both days, Drakamöllan offers coffee and birthday cake, which we set out on the hill.
Here you can read about all the performances we have offered over the years.
When paying via PayPal, the tickets are sent within 24 hours. When paying via Bankgiro, the tickets are sent when payment has been received. The last day to pay via Bankgiro is June 12, after which payment must be made by card payment via PayPal.
Tickets:
Ticket Adult 17 June 600 SEK
Ticket Adult 18 June 600 SEK
Ticket Adult 17 & 18 June 1 000 SEK
Opera Box 17 June 275 SEK
Opera Box 18 June 275 SEK
Email us for tickets at order@drakamollan.com